Meet Our Administrators
Margaret Velez-Cooper & Noah Cooper
A perfect storm ignited when Margaret and Noah Cooper assumed ownership of Ivy League in 1998. Under their leadership, Ivy League has grown into a supportive early childhood setting which encourages experimentation and reflection on ways to improve instruction. The Coopers view children as treasures and provide the tools and teachers needed to bring out their best talents, skills and character traits. Both Margaret and Noah believe in honoring children for what they are accomplishing now. Equally important to them is preparing students for the new demands and new realities inherent in an unpredictable future. Ivy League is built on strong pillars of tradition and vision. Its owners continue to build a day care center of tomorrow, today. For now and for the future, Ivy League will remain a caring, nurturing place which reflects a sense of community, where everyone is actively engaged in a diversity of learning experiences, where students are respected, and where there is the space and opportunity to grow and endless ways to learn.

Margaret makes every day at Ivy League a little more exciting. Her ideas, energy and enthusiasm are infectious. Her ability to engage and inspire is unparalleled. Whether it's founding a Middle School, turning our stage into a showcase for talent, or introducing world languages into the curriculum, her vision and drive know no bounds. Margaret's credentials span thirty years immersed in the art and cultural scene in New York City. Amid her very busy life as mother of two children, equestrian and Ivy League PTO activist, Margaret spends her time networking with national and regional organizations and institutions tracking what is new and worthwhile looming on the educational horizon.
To Noah, "nothing is more important than keeping alive the desire to learn about self, others and the world." He believes that no one theory of educating children can encompass all the important perspectives that must be considered in our ever changing global society. Rather, he views Ivy League as a center of inquiry where he is always accessible to faculty, parents and staff and where basic questions such as "how can we do it better?" are always welcomed. Because of his advocacy for educational diversity, deep involvement in cause oriented organizations and support of area businesses, Noah is recognized as a leader in the Suffolk County community. As a strong advocate for the environment, he has developed a campus wide culture where Ivy League's natural resources are maintained for ecological purposes and its recreational facilities are constantly being enhanced. His endless efforts have resulted in a safe haven for outdoor education, recreation and community events.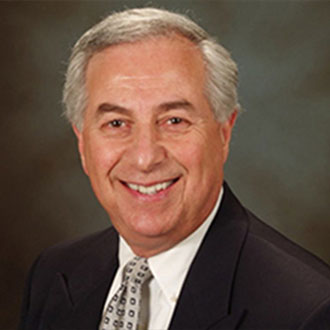 Dr. Don Sternberg
Dr. Don Sternberg joined the Ivy League administrative team in September of 2014 following a long and successful career as an elementary school principal. In 2009, Dr. Sternberg was named New York State Elementary School Principal of the Year. He was also recognized as a National Distinguished Principal by the United States Department of Education. During his tenure as Principal of Wantagh Elementary School, the school was recognized as a New York State Blue Ribbon School of Excellence and also received a National Excellence in Education award from the United States Department of Education. Redbook Magazine recognized his school for its 'America's Best Elementary Schools for Overall Excellence' award.
Earning his doctorate degree from Columbia University, Dr. Sternberg is currently an adjunct professor of educational administration at Stony Brook University. In addition, he has published a book on educational administration as well as over a dozen articles on educational issues for both state and national publications. He has served on the Editorial Advisory Board of the National Association of Elementary School Principals.
Dr. Sternberg credits his many accomplishments as an educational leader to his ability to blend the needs and desires of parents and teachers to build the right kind of academic and social environment for children. He believes that effective schools have a positive learning environment and maintain high standards. He also believes that outstanding teaching engages children by utilizing multiple instructional strategies and utilizing methods to make learning relevant. His belief and practice has been that this must be coupled with an alignment between rigorous academic standards, purposeful differentiated instruction, and appropriate levels of assessment that leads to informing instructional planning and delivery for each child.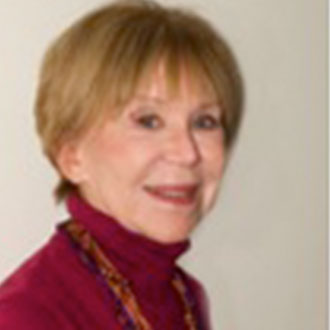 Myrna Cooper-Gartenstein
Myrna is an innovative administrator and educator with a proven record of accomplishments and extensive experience in designing educational programs to improve teaching and learning. She brings a thorough knowledge of the educational landscape, an ability to motivate others, and experience in relating to people of diverse backgrounds, to Ivy League. At various times in her fifty year career, Myrna taught at every grade level and served as adjunct instructor at both Bank Street and Sarah Lawrence Colleges. She has also worked as a principal, and authored and edited more than twenty position papers, articles and curriculum guides on a variety of topics in education.
During her twenty years with the United Federation of Teachers and the New York City Board of Education, Myrna founded and directed the New York City Teacher Center, the largest federally and state funded teacher development program of its kind. Noteworthy accomplishments in this position included the design and implementation of the first school renewal program for New York Schools and Schools of Tomorrow–Today.
For her activist role in education, Myrna was among the first practitioners to be honored by the American Education Research Association. She received awards from the Association of Teacher Educators and was honored by the New York Chapter of Phi Delta Kappa as Educator of the Year for outstanding contribution on behalf of teacher and school development.
Myrna was born and educated in Brooklyn. She earned an undergraduate degree in Education and Psychology from Brooklyn Colleges and a Master's of Science degree in Administration and Supervision from Fordham University. She has participated in graduate level studies at Harvard University's Leadership Institute, Columbia Teacher's College, University of Minnesota, Ohio State University and Manhattanville and Queens Colleges.